Archive for August, 2006
ObjectSwap: Bypassing the ActiveX Activation Issue in IE
ObjectSwap: Bypassing the ActiveX Activation Issue in IEBy Karina SteffensJune 7th 2006Reader Rating: 9.7Microsoft's recent decision to change the way ActiveX objects are handled in Internet Explorer, following the patent law suit by EOLAS, has created a serious problem for the developer community.
School is gonna begin tomorrow for my kids. They are homeschooled.
(more…)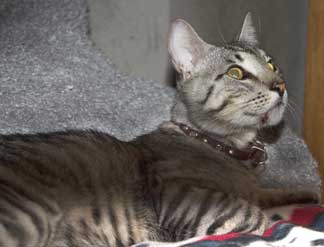 As if we didn't have enough critters already, Sadie recently brought home a cat that had been hit down on Bowman Road. He is really well-behaved and a beautiful cat.
A local vet, Dr. Earl Smith, was kind enough to treat him out of their benevolence fund. We have posted signs down around the area where he was found, but if no one claims him, I bet we have a new cat.