iTunes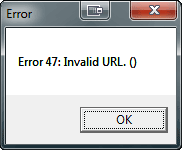 My hard drive crashed on my workstation at the office about two weeks ago, so I took the opportunity to upgrade to Windows 7. Most everything seems to be working well but QuickTime has some networking issues — it appears that it cannot make any HTTP connections. For example it cannot load the "Content Guide" when you launch the standalone player — it just says "Loading…" at the bottom.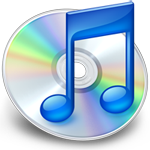 Some may complain about the way Apple does things, but I recently had an experience with iTunes Music Store (iTMS) customer support that was incredible. I have to say that I'm even more of a fan boy of the iTMS than I was before.
I recently had such an impressive experience with a company, I felt the need to tell the story. I've read mixed stories about this company so I really thought I should share my experience.
About 19 months ago, my wife purchased a pair of Etymotic Research's mid-range ($149.00) ER·6i Isolator Earphones (that was late 2005.) I had read about them and had mentioned to her that I really wanted a pair, but that they were really pretty expensive (at least for our standard of living.)
If you try to load your iTunes library into an XML parser, you are probably going to get an error because Apple, in their infinite wisdom, has seen fit to remove the DTD from their web server. If you try to load http://www.apple.com/DTDs/PropertyList-1.0.dtd you get a 404, Page Not Found. Um, Apple, could you please put it back?
Update: (9:50 p.m., 2007-01-02) If you add the two lines:
xmldoc.

validateOnParse

=

false

;

xmldoc.

resolveExternals

=

false

;
before loading the XML, it will ignore the missing DTD.
Earlier tonight I received an error message in iTunes 7.0.1.8 (Windows) when trying to download a purchased song. The error message said "An unknown error has occurred (-42018). Please check your network connection." Well the network was fine so I Googled for an answer and, oddly enough, found no salient results. I went to the iTunes support site and there found numerous posts about the error. The resolution turned out to be simple enough: deauthorize and reauthorize your computer. In Windows, you click under the store menu and select the "Deauthorize Computer …" option. After you enter your password, your computer is deauthorized. Next you just attempt to play one of your previously purchased songs. It will prompt you for your password again. Once you have reauthorized your computer, go to your pending downloads and restart the purchased song. At least it worked for me!
I am begrudgingly making the move from Winamp to iTunes and it kinda makes me sad. Winamp is a great music player, but one thing it doesn't do well is play iTunes-purchased music. There is a plugin that enables it to do this, but I have found it to be rather buggy. For example, sometimes when browsing the Internet while a song was playing, the music would start to stutter and sound choppy until I stopped and restarted playback. iTunes doesn't have this problem.
(more…)
I took my 16-year-old daughter and 12-year-old son to the Pillar/Thousand Foot Krutch concert here at the Little Rock Clear Channel Metroplex on Thursday last week and we really enjoyed it. It was definitely a hard rocker that met all expectations. Well, except that TFK didn't show up. I've heard the story goes something like this:
(more…)
I've been looking at the iPod since they first came out. I originally wanted one back when they were just 5 gigs but couldn't really make a case for it, since it could not be used (easily) as a firewire drive on my PC.
(more…)